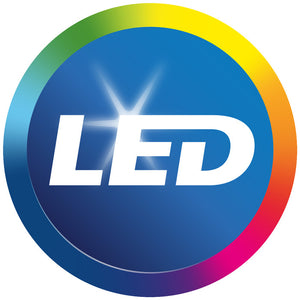 LED is the new Black
LED lighting has immensely changed the Lighting industry in the last few years. It brings the most efficient light source ever made to provide brighter lighting with sleeker designs and better coverage.
Downlights, Spotlights, Ceiling fans, Pendants, Lamps and replacement globes have all been reinvigorated to be the best they have ever been.
We stock a huge range of LED lighting products to suit any application, and the pricing has dropped substantially now that they are mainstream in all aspects of lighting.
LED Lighting benefits include:
* Most Efficient Source of Light
* Instant Starting
* Longer Life Span
* No Mercury
* Less Heat
* Smaller Designs
* Brighter Output
Call into Roundabout Lighting for all the advice to transform your home or business to LED Today!
---